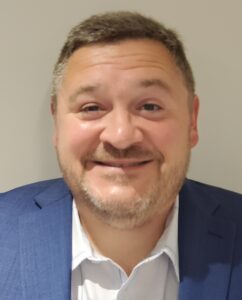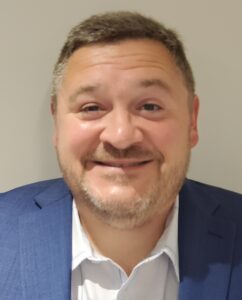 New Center for Auto Safety director to continue focus on collision repair issues
By Lurah Lowery
on
Announcements

The Center for Auto Safety has named longtime staffer, Michael Brooks, as its new executive director who told Repairer Driven News that he and the center staff will "continue to focus on several issues impacting the collision repair sector."
Brooks began his career at the Center in September 2000. During his tenure, he has served as staff attorney, chief counsel, chief operating officer, and most recently acting executive director. He held the temporary position from Jan. 1 of this year through Sept. 14 and began as the permanent director on Thursday. Brooks succeeds Jason Levine, who left in January to head up the U.S. Consumer Product Safety Commission after serving four years as the Center's director.
"As vehicles become computers on wheels, it is important that consumers retain their freedom to visit the repair shop of their choice, and to preserve repair options and part selection to help vehicle owners keep their expenses in check," Brooks said. "The Center will continue to support right-to-repair efforts to push back on anti-competitive behavior by OEMs. We are also closely monitoring new vehicle crash avoidance and driving assistance systems, which present a new set of challenges for collision repair."
He also told RDN that the Center has "long supported the ability of consumers to purchase safe and less expensive alternatives to OEM parts, and opposed OEM procedures that force consumers to choose OEM parts that have no safety or economic benefit to consumers."
Most recently, Brooks asked the National Highway Traffic Safety Administration (NHTSA) to recall Tesla's Autopilot advanced driver assistance systems (ADAS) feature over its failure to recognize motorcyclists, emergency vehicles, and pedestrians. Autopilot and the OEM's Full Self-Driving feature have come under fire for allegedly falsely advertising their functions and leading consumers to believe they're autonomous. Autopilot is currently under investigation by NHTSA, which is an upgrade over the initial evaluation that was "motivated by an accumulation of crashes in which Tesla vehicles, operating with Autopilot engaged, struck stationary in-road or roadside first responder vehicles tending to pre-existing collision scenes."
Brooks has also expressed his frustration about some safety equipment, such as front and 360-degree cameras, only being available on luxury vehicles and stated that they should come standard on all vehicles.
Another recent issue the Center has taken a stance on is NHTSA's proposed rulemaking on event data recorders (EDRs). Crash data that's stored includes the speed of the car at impact, if the driver's foot was on the brake or gas pedal, the angle of impact, how the occupants moved around in the vehicle during the collision, and if supplemental restraint systems worked. NHTSA's proposal would extend the EDR recording period time from 5 seconds of pre-crash data at a frequency of 2 Hz to 20 seconds of pre-crash data at a frequency of 10 Hz. It is the first step in fulfilling the mandate from the Fixing America's Surface Transportation (FAST) Act, according to NHTSA.
The Center stated in their letter to the administration that, "The current recording time and frequency limitations have long been in need of improvement. However, the proposed update as described in the NPRM will not provide NHTSA with the full scope of data necessary to effectively investigate and respond to critical safety issues. …Updated EDR requirements should assure equitable unfettered data accessibility to support crash investigations."
The Center's website states they will "continue to advocate for government regulations that put the safety of people using and sharing the road with driverless vehicles above the purely monetary interests of shareholders" and "support fuel economy standards that help save consumers money and improve the environment."
IMAGES
Featured image: Michael Brooks (Credit: Center for Auto Safety)
More information
NHTSA agrees to study child deaths, injuries caused by large SUV blind zones
Share This:
Related